His Eminence, Seán P. Cardinal O'Malley, O.F.M., Cap.
together with the Board of Directors of the Catholic Lawyers' Guild
of the Archdiocese of Boston cordially invite you to attend
The Celebration of the Red Mass and Brunch
to be held on
Sunday, October 30, 2022
Liturgy at 9:30 a.m.
Seaport Shrine of our Lady of Good Voyage
51 Seaport Blvd., Boston, MA 02210
---
Brunch to follow immediately afterward
The Lighthouse Room, The Seaport Hotel, One Seaport Lane, Boston
featuring our Guest Speaker
Andreas E. Widmer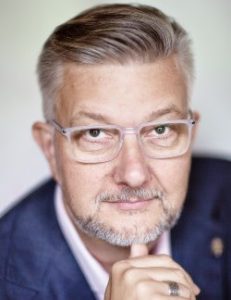 Andreas E. Widmer is director of the Ciocca Center for Principled Entrepreneurship at The Catholic University of America. He co-founded The SEVEN Fund, a philanthropic organization promoting enterprise solutions to poverty. He has worked internationally and brought more than 100 leading-edge technology products to market.
Andreas is the author of The Pope & The CEO, exploring leadership lessons that Widmer learned serving as a Swiss Guard protecting Pope John Paul II and refined during his career as a successful business executive. His most recent book, The Art of Principled Entrepreneurship: Creating Enduring Value, came out in 2022. He is also a chapter author in multiple other books.
Andreas is an advisor to the Zermatt Summit, an annual business leadership event that strives to humanize globalization, an advisor to Transforming Business, a research and development project at the University of Cambridge, UK, and on the board of directors at the New Paradigm Research Fund and Virtual Research Associates.
Andreas holds two business degrees from Switzerland, a B.S. in International Business from Merrimack College and an M.A. in Ministry from St. John's Seminary in Boston.
---
PARKING
Validated parking is offered on Sundays at a discounted rate of
$9 for all-day parking

with a validation ticket or sticker.
One Seaport Garage
75 Sleeper Street, Boston, MA 02210
(Across the street from the Shrine)
To take advantage of this special rate, please ask a Shrine employee for a chaser ticket or validation sticker after Mass.
---